Apr 18, 2023 Alumni
Taslitz, Petullo honored with 2023 Gies alumni awards
Two Gies College of Business alumni have been honored by the Gies Business Alumni Association for their contributions to business and to the College. Steven M. Taslitz '81 was chosen for the Distinguished Alumnus Award, and Anthony J. Petullo '61, is this year's recipient of the Alumni Appreciation Award. Their awards will be presented at the 2023 Gies College of Business Spring Luncheon on Friday, April 21, in Chicago.
Distinguished Alumnus Award
Steven M. Taslitz '81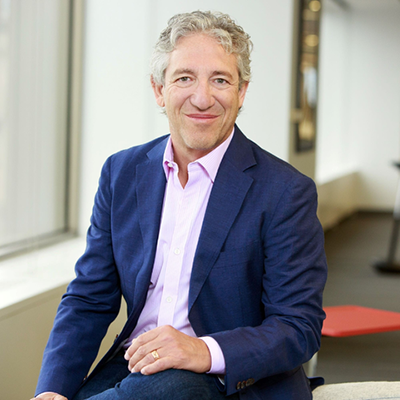 Steven M. Taslitz is the Chairman and Co-Founder of Sterling Partners. He is closely involved in the strategy and execution of Sterling's investment platform, which invests and manages across strategies and asset classes, including start-ups, early stage investments, middle market PE buyouts, public equity, quantitative investment strategies, and real estate.

With nearly 40 years of private investment experience, Steven brings a wealth of knowledge to the firm and its investments. Sterling Partners was born from the entrepreneurial spirit of Steven and his co-founders, and the firm has maintained a focus on partnership and scrappiness. His greatest professional accomplishments have been those companies that he took from mere concepts to billion dollar exits and IPOs. He led the firm as it raised billions of dollars of equity across eight institutional funds over the last nearly four decades.

Steven has been an avid supporter of the university and Gies Business students for many years, through time spent on campus as a featured lecturer and his support of student scholarships. He also continues to support numerous nonprofit organizations and charities, primarily those focused on education. He served on the Illinois Board of Higher Education and has been a significant contributor to many inner city and public nonprofit organizations. He earned his bachelor's degree in accountancy from Gies Business in 1981.
Alumni Appreciation Award
Anthony J. Petullo '61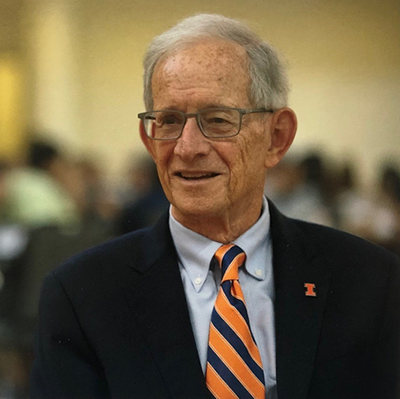 After graduating from the University of Illinois and spending three years as a US Navy officer and five years with Mobil Corporation, Anthony J. Petullo founded Olsten Staffing Services, a successful temporary help firm in Milwaukee, Wisconsin. Following the sale of Olsten Staffing Services in 2000, he became president of the Anthony Petullo Foundation, and is now one of Milwaukee's most respected community leaders.

During the 1970s, he developed a keen interest in works by self-taught and outsider artists from Europe and the Americas. Since then, he has become a recognized authority on self-taught art and has written three books on the subject.

Anthony attributes his success in business, collecting art, and civic engagement to the experiences and education he received at the University of Illinois. He remains a very loyal and enthusiastic supporter of the university. At Gies, he has provided the funding for the Anthony J. Petullo Leaders in Business Scholarship, as well as the Anthony J. Petullo Professor of Business Administration in Gies Business. Across campus he has established the Petullo Insight Leadership Program at the Illinois Leadership Center, the Anthony J. Petullo Design Fellowship in the School of Art and Design, the Anthony J. Petullo Advertising Fellowship in the College of Media, and the Anthony J. Petullo Professor in Design.

Anthony earned his bachelor's degree in marketing from Gies Business in 1961 and an honorary doctorate of fine arts from the Milwaukee Institute of Art & Design in 2003.