Building relationships between students and corporate affiliates
Corporate affiliates of The Hoeft Technology & Management Program are representatives of major corporations who serve as an external advisory panel for the Program
Affiliates provide strategic advice and guidance regarding relevance of the curriculum, participate in extra-curricular activities, sponsor capstone projects, and provide important financial support to the Program.
An affiliation lasts for a period of three years and is renewable at the end of the third year by mutual agreement.

Affiliates gain the opportunity to interact with top-caliber students from The Grainger College of Engineering and Gies College of Business. This is a great way to build relationships with students who will be leaders in the fields of technology and business.

Current T&M Program affiliates include:

Abbott
Boeing
bp
Caterpillar
John Deere
Synchrony
T-Mobile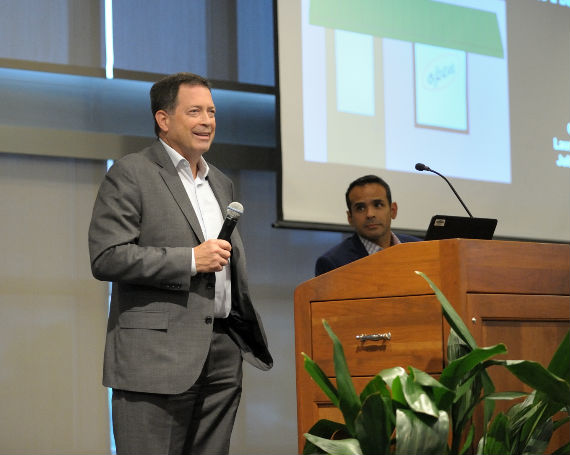 The Hallene Lecture Series provides opportunities for leading executives from affiliate companies to present on topics of interest to student of the University of Illinois and the public. Companies get to show their unique spin on topics at the intersection of technology and business.