Oct 12, 2022 Business Administration Faculty
Gies honors Carlos J. Torelli with the Anthony J. Petullo Business Administration Professorship
To acknowledge his leadership and expertise in consumer behavior and branding, Gies College of Business at the University of Illinois celebrated the investiture of Carlos J. Torelli as the Anthony J. Petullo Professor of Business Administration on Sept. 23, 2022.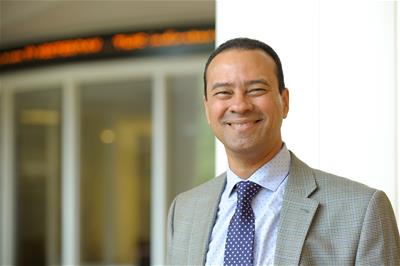 Carlos Torelli has served as Head of the Department of Business Administration since 2021 and has centered the department's priorities on excellence, equity, and efficiency. Torelli also researches and teaches brand management and global marketing, and their impact on cultural psychology and business ethics.
The Anthony J. Petullo Professor of Business Administration Professorship was created in 2017, thanks to a gift from Gies alumnus Tony Petullo. Petullo graduated with a bachelor's in marketing in 1961 and then served three years as an officer in the US Navy. He worked at Mobil Corporation before founding Olsten Staffing Services of Milwaukee, one of the largest and most successful temporary staffing agencies in Wisconsin. Through the years, he has remained a close friend of the College and his generosity helps support 25 Petullo Scholarships for a diverse group of high-achieving students from across Illinois. This professorship enables the College to fulfill its mission of pursuing excellence, innovation, and accessibility in higher education.
"Carlos embraces interdisciplinary thinking that benefits our learners, peer faculty, and society as a whole. His early career with Citibank, and later as a consultant to ExxonMobil, allows him to deftly bridge business theory and practice," said Jeffrey R. Brown, the Josef & Margot Lakonishok Professor in Business and Dean of Gies College of Business. "We appreciate his infectious curiosity and ability to translate today's pressing issues into thought leadership on global branding, cross-cultural consumer behavior, self-regulation, and persuasion. But more importantly, we appreciate his leadership and his tremendous contributions to our College."
Torelli has published more than 30 peer reviewed articles and authored several books. Many of the articles have appeared in the most prestigious journals in the field, including the Journal of Marketing, Journal of Consumer Psychology, Journal of Consumer Research, and Journal of the Association for Consumer Research.
His recently published research includes co-authoring a paper on how collectivism, both at the country and individual level, is conducive to controlling COVID-19. He has also published an article on the appeal of paradox brands in the emerging bicultural market and has co-authored a paper with Gies PhD candidates Yafei Guo and Hyewon Oh about women's attitudes toward sexual objectification in brands.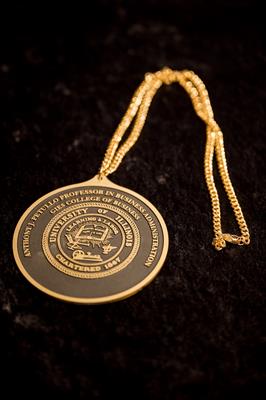 "I'm honored to be part of a College that values creating a culture of equity where we share common goals and are pushing in the same direction," said Torelli. "I'm proud to have returned to Gies and have an opportunity to make big impact and continue to improve our reputation across the board, from undergraduate to graduate degrees, from online to residential programs."
Torelli is associate editor at the Journal of Consumer Research and has also been associate editor of the Journal of Cross-Cultural Psychology and the Journal of Social Issues. He sits on the editorial board of the Journal of the Academy of Marketing Science and the Journal of Product & Brand Management.
Torelli earned his PhD in Business Administration from Gies in 2007. After spending nearly a decade as a professor at the University of Minnesota, he returned to campus in 2016 as a full professor in marketing and a Center for Professional Responsibility Faculty Fellow. He also served as Executive Director of Executive Education from 2017 to 2020.