Sep 7, 2022 Business Administration Faculty Research in Education
Could America's immigration policies be hurting our ability to innovate?
What do Apple, Meta, and many of the world's biggest tech leaders have in common? Before they were vast corporations, they were just small startups with really big ideas. Over time, they leveraged those ideas to disrupt entire markets and invent new ones, cementing America's reputation as global technology leader. But according to Michael Roach, associate professor of business administration at Gies, outdated immigration policies could make it hard for today's innovative startups to hire the skilled workers they need to do the same, putting that lead at risk.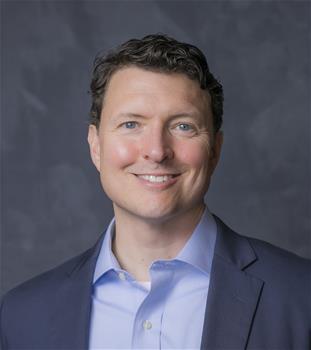 It's not that the workers aren't there. For years, American universities have drawn the best and the brightest minds from around the world, creating a vast pool of qualified PhD candidates. According to Roach, those PhDs often play a significant role in startups, contributing disproportionately to innovation and entrepreneurship relative to workers with lesser degrees. But in order for them to work here, they need someone to sponsor their visa, which means many will choose large, established companies instead.
To explore the issue, Roach followed more than 2,300 foreign and US PhDs from American research universities in a longitudinal survey of individuals' preferences and characteristics during graduate school and their subsequent employment. What he found was intriguing. While foreign-born PhDs are just as likely to apply to and receive offers from startups as domestic PhDs, they are 56% less likely to accept those offers. And that's a big problem, because today, half of the computer science and engineering doctorates from US universities are foreign born.
It's not a matter of desire, says Roach. "Our findings show that, during graduate school, international students are actually more interested in working for startups than their American counterparts. But they're turning down startup jobs at a very high rate, and instead they're working for Google, Intel, and Amazon because those companies offer sponsorship of a green card." However, once they have their card, Roach says their next stop is often a startup, suggesting that lack of sponsorship is a significant hurdle to startup recruitment.
"Visa laws developed three decades ago don't create a level playing field for startups and are likely holding back innovation," said Roach, who believes that removing visa barriers could increase the number of employees with doctorates working in startups by as much as 20%. And he's not just sounding the alert, he's reaching out to members of Congress to educate them on the importance of this issue.
As someone who founded his own startup, Roach knows the challenges of getting a small company off the ground. In 1998, he created a company that developed mobile applications to help community healthcare workers diagnose and treat communicable diseases in developing countries. These days, however, he says he's content to live vicariously through learners engaging in entrepreneurial pursuits.
Roach, who holds a PhD in business administration from the Fuqua School of Business at Duke University, spent several years teaching entrepreneurial and technology strategy at Cornell University. And now, he's bringing that experience to Gies.
"A lot of my work is really trying to teach engineering and business students and help them understand both sides," said Roach. That means explaining patents, platforms, and the dynamics of technology-based companies to learners on very different career paths. To do that, Roach uses topics drawn straight from the day's headlines, like the current debate over app store fees charged by Apple and Google.
"The underlying strategies are so fundamental to why that's important," says Roach. "So, we can talk about these issues through the lens of academic frameworks and help students to understand why they are important, how they affect firm strategies, and what firms can do about them."
Roach, who will be teaching courses in the iMBA, master's in technology management, and master's in management programs, says that, in addition to collaborating with the exceptional faculty at Gies, he looks forward to making interdepartmental connections at the university level. "Illinois is a top engineering and computer science university, so there are a lot of opportunities here to engage with faculty and students across campus on entrepreneurship research and practice."