Jan 13, 2022 Accountancy Business Administration Faculty
Hecht charts new ways to engage learners with micro-credentials
Gies Executive Director of Lifelong Learning Gary Hecht sees a future where learners will pursue new skills in short bursts throughout their career so that they can keep up with the velocity of change in business.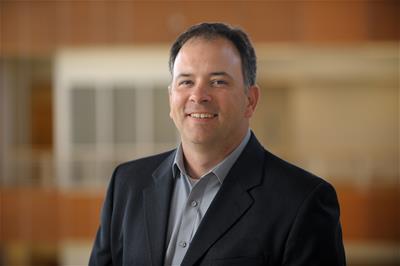 "Learning is life. That's how we extend our life and make it better. People are looking for more flexibility in how they learn and what they learn," said Hecht, professor of accountancy and Arthur Andersen faculty fellow. "There's a lot of fear out there that even a few years out of school you don't have the depth of knowledge you need to succeed over the long haul."
Hecht oversees the College's growing offering of certificates and badges – sometimes called micro-credentials – that can be earned in as little as two weeks or stretched out to a few months. The foundation is self-paced asynchronous learning from material developed by Gies experts in their fields. This can expand to courses that involve live interaction with peers and faculty. Learners can then stack complementary courses to earn a certificate in specific business skills. Ultimately, they can earn graduate-level credit to put toward an advanced degree.
Hecht sees these offerings as a way for Gies to not only reach out to its own alumni, but also to those with any degree from the University of Illinois System.
"Engagement is a key aspect of this initiative, especially for those who have come to Illinois through a traditional path," said Hecht. "They know we're going to offer a high-quality product, and now we get to continue our relationship with them without requiring them to come back to campus to get a degree."
Gies recently announced a partnership with Google to prepare learners with critical business skills like leadership, teamwork, and strategic thinking as job seekers navigate a shifting labor market. This coursework is bundled with Google Career Certificates in subjects such as data analytics, project management and UX design. Gies also has partnerships with the global Institute of Management Accountants and ABRACICON, an accounting educational agency in Brazil.
"My goal is to create modules that make the most of our time with students," he said. "In the future, we'll see more faculty involved in this type of delivery. Online instruction really enhances the time in the classroom and allows us to take the material deeper and make the content more interesting so that discussions occur as opposed to only lecturing about concepts."
Hecht's interest in teaching goes back to his undergraduate days as a supplemental instructor at Illinois State University. He volunteered to create study sessions, and his interaction with students had a big impact. After starting his career as an accountant, he began researching how to make the transition to academia.

That journey brought Hecht to Illinois where he earned his PhD in Accountancy from Gies in 2005. Hecht worked as an assistant professor of accounting at Emory University before accepting a similar position at University of Wisconsin-Madison in 2011. He returned to campus as an associate professor of accountancy in 2013.
Hecht was one of the first professors tapped to create a course for Gies online MBA (iMBA) program and went on to develop the curriculum and launch the online master's in accounting (iMSA) in 2017. He then moved to the role of Executive Director in 2020.
"What I love about teaching online is the diversity of the student base, which provides an opportunity to work with students from all backgrounds and at different stages of their career," said Hecht.
Particularly gratifying was a thank you note he received from a student in Syria for Gies giving those living amidst a civil war the opportunity to learn.
"To be a part of lifelong learning for so many different kinds of learners is very, very gratifying to me," said Hecht.