Jun 16, 2020 2020-06 Accountancy Faculty
Laney shares how to innovate with data during an economic downturn
Gies College of Business professor Doug Laney offers six ways data can improve your business' operations and value during challenging economic times. Laney is an adjunct professor at the University of Illinois at Urbana-Champaign and principal data and analytics strategist with consulting firm Caserta. The fourth in the COVID-19 webinar series, "Data is Your Best Defense in a Downturn" shares how business and IT leaders can anticipate and take advantage of the pandemic's economic ramifications.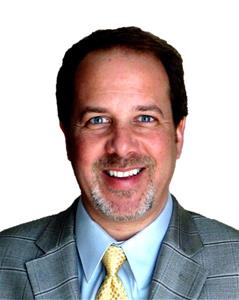 "Business leaders need to be proactive and understand what steps they can take now to meet the challenges brought on by this global health crisis," said Brooke Elliott, Associate Dean and EY Distinguished Professor of Accounting at Gies College of Business.
The full session is available available here. While many businesses are pushing the pause button on capital expenditures, Laney suggests investing in data and analytics is a wise move in times of uncertainty. Laney chided those waiting on the sidelines to look to Isaac Newton for inspiration. During the Black Death in the mid-1600s he left London to social distance at Cambridge and invented calculus, the law of gravity, and breakthrough theories on optics.
"Use this time to look at the data you already have or can easily access," said Laney. "Even though the global economy and the variables that impact your business are changing rapidly, don't get stuck in analysis paralysis. It may result in lost opportunities, lost time to market, lost market share, and losing the trust of your employees and partners."
Laney, who authored Infonomics: How to Monetize, Manage, and Measure information as an Asset for Competitive Advantage, suggests using these strategies to keep your company moving forward.
Optimize Supply – Understand your supply chain. Know your suppliers' capacity and their costs at different levels of capacity. Identify and line up alternate suppliers so you're prepared if a border closes, workers have been quarantined, or transportation halted.
Understand Demand – Use data to track customer sentiment, purchasing power, competitor pricing, or service changes. Data product companies, data marketplaces, and specialized analytics solutions providers offer alternative data sources that can give you unique insights if they are integrated well.
Reimagine Experiences – As consumers get more comfortable with the convenience of virtual experiences, look for ways to adapt your business model to boost participation. Many exercise and yoga studios, for example, are using data to transition to virtual experiences. For large company gatherings or conferences, suggest more immersive alternatives. Instead of cancelling or postponing, consider a 3D virtual conference center like Virbela where participants can create their own animated avatar, attend lectures, have private face-to-face meetings, and voice chat with those in their vicinity.
Reduce Waste – Consider using data-fueled 3D printing to take time and expense out of your manufacturing while also improving quality. GE now produces 19 parts for its Leap engine with a single print. Joy Global has installed sensors that analyzes data and notifies supervisors when a machine is starting to vibrate and may need a replacement part or repair.
Model Your Value Chain – Use a modeling tool to clearly understand the relationships that drive value. It can help to easily identify efficiencies and quantify their impact before ramping up scale. In this way a company can invest thousands of dollars before committing millions.
Monetize Your Data Assets – Demonstrate your info-savvy to investors, using "Tobin's q", a simple ratio between a company's market value and the replacement value of its tangible assets. Use data valuation models to measure the quality, relevance, impact, cost, market value, and economic value of your data. Consider if the data you collect can be monetized internally, generate a new revenue stream, or be exchanged for commercial good, services, or beneficial commercial terms.
"Business executives and CIOs will inevitably be asked over the next few weeks to reconsider IT budgets during this current financial crisis and they should learn from those companies that weathered and thrived in the last one," said Laney. "Rather than slashing budgets wholesale, consider shifting them into improved ways to measure, manage, and monetize data as an actual corporate asset not an expense. Or bolder yet, ask for increased budget to bring data to the rescue."