Feldman, Stotler honored with GBAA awards
Two loyal University of Illinois alumni have been honored by the Gies Business Alumni Association for their contributions to the business world and to the College. Alan Feldman (BA '74, MBA '76) was chosen for the Distinguished Alumnus Award, and Edie Stotler (LAS '68) is this year's recipient of the Alumni Appreciation Award.

Distinguished Alumnus Award
Alan D. Feldman '74, '76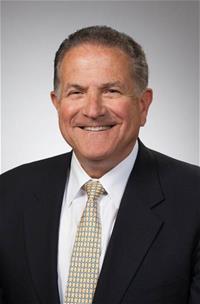 After Alan Feldman earned his BS in marketing and his MBA from Illinois, business faculty were encouraging him to stay and earn his PhD. While he appreciated their confidence, Alan was ready to begin his business career, a career that included nearly 40 years in senior management positions in the consumer goods industry. "The business faculty were instrumental in preparing me," he says. "They had great expertise and high expectations. They helped me see the potential I might have, and their connections even helped me get my first job running a small international construction company."
Since then, many others have seen Alan's potential as well. Early in his career, he worked for A.T. Kearney management consultants and then held financial and operations posts with the Pizza Hut and Frito-Lay units of PepsiCo. From 1994 to 2002, he was in senior management at McDonald's Corp, serving as chief operating officer and president of McDonald's Americas and president of McDonald's USA. When he retired, he was serving as chairman, president, and CEO of Midas. Alan currently serves on the board of directors of Foot Locker, Inc., the board of GNC Holdings Inc., and the board of John Bean Technologies Corporation. He also serves as a member of the advisory board of Shields Meneley Partners and is a former member of the governing council of Advocate Good Samaritan Hospital.
Alan has been committed to his alma mater as well, including his service on the Dean's Business Council and as chair of the University's Foundation Board. He and his wife, Deb, have also established a scholarship fund for Gies students. "My experiences here changed my life," says Alan. "As an alum, it's important to me to give back in honor of what faculty did for me and to pay it forward in support of the Gies students who will lead business tomorrow."



Alumni Appreciation Award
Edie Stotler, '68 LAS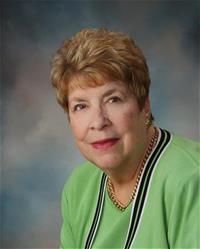 Edie Stotler didn't take the usual route to a career in business. Instead, she turned a history degree into a successful banking career. After graduating from LAS in 1968, she headed to the Katharine Gibbs School in New York for training in lending and secretarial skills. A year later, she moved to Chicago and joined The Harris Bank, where she worked for 13 years, advancing to assistant vice president of commercial lending. In 1982, she was named vice president of the public utilities group for the Canadian Imperial Bank of Commerce in Chicago, where she worked on the financing of nuclear power plants. In 1990, she was appointed president of S & I Grain Company (formerly Homer Grain Co.), a consortium of country grain elevators, a position she held for 10 years.
A loyal Illinois alumna, Edie is a member of the Laureate Circle of the University's President Council and a generous financial supporter of Gies. She was named an Illini Comeback Honoree in 1986 and received the Illini Loyalty Award in 1993 and the LAS Dean's Quadrangle Award in 1994. But despite her LAS roots, Edie's business experience and interest in lifelong learning drew her close to Gies. "I like to say that the College of Business adopted me," she says. "I've spoken to classes, attended lectures, and served on the Dean's Business Council. I've built some wonderful relationships with incredible people who are visionary and committed to students. It's an honor to be able to share some of my experience with such a world-class group and a privilege to be recognized with the Appreciation Award."