Mar 17, 2020 2020-03 Accountancy Faculty Research in Education
Study: In legal disputes with auditors, settlements are good for lawyers' business
Experts estimate as many as 95-99% of audit legal disputes end in a settlement, and new research suggests the reasons for that high number may be simply self-preservation for the attorneys and risk aversion for audit firms. In their paper, "The Settlement Norm in Audit Legal Disputes: Insights from Prominent Attorneys," Gies College of Business professor Mark Peecher and a team of researchers interviewed 27 attorneys experienced in audit litigation and uncovered some key insights that could shed new light on the legal landscape of the audit profession.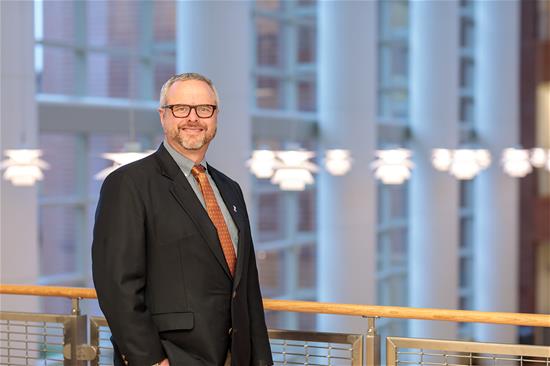 "Settlements occur with so much frequency in part because it's really good for business for the lawyers," said Peecher, the Deloitte Professor of Accountancy at Gies Business. "What the lawyers end up doing is they try to create a situation where they can tell both sides that they won, whereas if you go to a jury trial there's a clear loser."
One contributing factor to the settlement norm is that many settlements are invisible to the public, avoiding any reputational damage for the audit firm. Oftentimes attorneys are able to settle without any legal filings, which also reduces legal costs for plaintiffs and defendants.
Attorneys also manage their risks, including the risk of reputational loss, by settling based on their expectations of trial verdicts. By nature, however, a jury trial can be unpredictable and extremely costly for both sides. Researchers say an audit legal dispute is also a rare case in which a jury trial is not a trial of one's peers. CPAs or experienced accountants are more likely to be kicked off the jury, adding to the unpredictability of a trial verdict.
"There is such a small sliver of disputes that ever go to trial, yet we found attorneys repeatedly telling their clients 'You don't want this to go to trial because juries are volatile,'" said Peecher. "The narrative that lawyers maintain is that juries are highly unpredictable."
"Jurors typically are only asked to decide the most abnormal claims, which by their nature, are likely to produce a wide range of unpredictable judgments, and thus the cycle continues," added co-author Andrew Reffett, who earned his PhD at Gies and is currently the Department of Accountancy Chair at Miami University. "Though still an open question, it is possible that if jurors were asked to decide the more 'normal' claims, their judgments would be significantly more predictable."
Peecher believes these new insights can help both defendants and plaintiffs argue a better case and possibly rethink if and when to settle. Evidence suggests that if more audit legal disputes are taken to trial, jury verdicts would become less volatile and therefore less risky. It's a difficult proposition for an industry that already spends an inordinate amount of its resources on legal costs.
"On one hand, some say litigation is such a huge dark cloud that could be existentially threatening to these audit firms," said Peecher. "On the other hand, you see evidence that on a day-to-day level, auditors are less worried about being sued, and more worried about what regulators are going to say about their particular audit. Once it's a lawsuit, it's out of the auditors' jurisdiction. The lawyers parachute in, and it just becomes the cost of doing business. And that cost can be extremely high."