Sep 25, 2019 2019-09 Faculty Finance Research in Education
Fullerton receives NSF grant to study ways to reduce global waste
Global waste is excessive and hard to control because household disposal options are cheap and easy. Many consumers don't care if a product can be recycled or not, so businesses have no incentive to make products that can easily be recycled. As a result, too much goes to the landfill. Now a Gies College of Business professor is helping lead a team of researchers who will work to develop ways to encourage businesses and consumers to work together to reduce waste.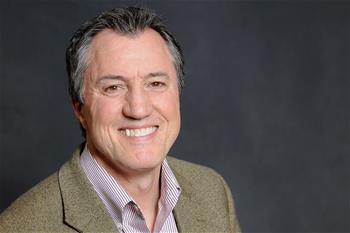 Don Fullerton was named co-principal investigator on the proposal, called "Convergence around the Circular Economy," which received a two-year, $1.3 million award from the National Science Foundation's new Growing Convergence Research Program. The award has the potential to be extended to five years and $3.6 million. Fullerton and the team of researchers from universities across the country will explore ways to move away from a linear consumption model and toward a circular economy.
"As the global population continues to grow, our current consumption model is totally unsustainable," said Fullerton, the Gutgsell Professor of Finance at Gies Business. "Global plastic waste has increased more than 600% since the mid-1970s. This grant is a great opportunity to bring researchers from across disciplines together to begin the process of creating sustainable solutions." The team includes faculty from civil engineering, materials sciences, environmental science, and anthropology. Fullerton is the only economist.
The production/consumption model in today's world is linear: raw materials are extracted from the earth, processed, and then used to produce goods. Consumers buy those goods, and later dispose of them in landfills. A circular economy, by contrast, relies on cycling products and materials back into production. This circle involves either processing the used materials to form new products or releasing harmless substances into the environment through degradation.
"This research is about more than just recycling, because it involves 'designing out'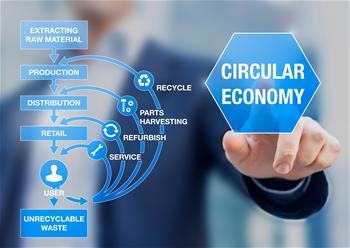 waste and pollution," Fullerton said. "Products need to be intentionally designed so they can be disassembled and the components properly recycled. This 'green design' is easier said than done, though, because it requires participation across the entire market, from producers to consumers."
As an economist, Fullerton's role will be to analyze economic policies that could encourage green design of products for easier recycling. He will look at how existing policies could be modified to achieve better results, and what other new policies might be enacted. One example includes holding producers responsible for costs of disposal, which could provide them with the right incentives to produce more efficient designs with less packaging.
"These are all great ideas for design and for policy, but we have to motivate people to participate in this new circular economy," he said. "It's only natural for producers to want to maximize profits, so they want less costly designs. And though everybody can be motivated by altruism and environmental values, consumers also want to save money. We need a solution that effectively motivates everyone."