Apr 24, 2018 2018-04 Giving Stories Innovation
Sindelar Family Gift Supports Student Innovation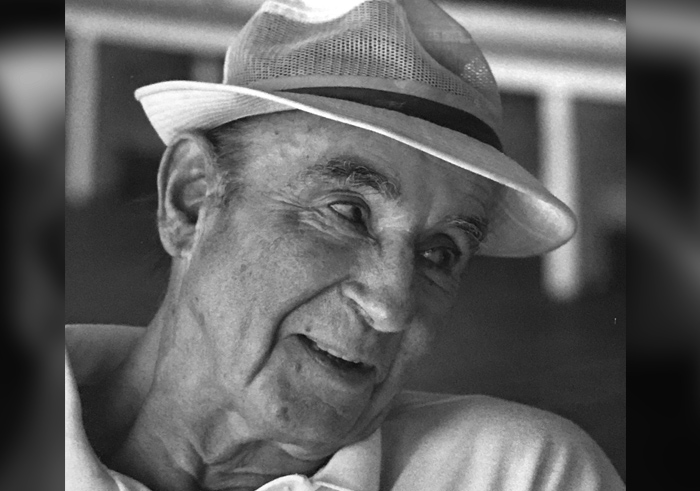 Joseph Sindelar Jr. spent his career working in education. But he was not an educator. He was president and owner of Beckley-Cardy, a school supply company that supported school districts and teachers across the country. For more than 50 years he worked to help teachers in the task of educating students.
Sindelar was born September 3, 1917, in Chicago. During much of his growing years, he became well-acquainted with Beckley-Cardy, the company owned by his father. Sindelar was a very bright student, graduating from high school early and starting at the University of Illinois at age 16. He graduated in 1938 with a degree in general business.
World War II came close on the heels of Sindelar's college graduation. During the war, he served in the Army for four and a half years in Africa and Italy. While he was overseas, his father died. When Sindelar returned home after the war, he took over the leadership of Beckley-Cardy. In 1949, he married Peg Faulkner. Together, they raised three children.
Sindelar was also an innovator and inventor. In 1979, he received a patent as co-inventor of an adjustable and collapsible easel. This invention clearly stemmed from his experience in working with teachers and others in the education field and from his desire to develop ways to assist teachers in educating young people. Sindelar also launched Benefic Press as a publishing division of Beckley-Cardy to create books for the elementary school age group.
Sindelar passed away in 2001. In honor of his lifetime spent supporting education and educators, Sindelar's family wanted to create a memorial gift with the University of Illinois that would support Gies College of Business students in their education. And because he had been an inventor, it is particularly appropriate that the Joseph C. Sindelar iVenture Accelerator Scholarships support the students and programs of the iVenture Accelerator.
Launched in 2015, the iVenture Accelerator is a campus-wide program housed in Gies College of Business that provides nurturing opportunities for student-led startups to create economic and social value. iVenture supports student entrepreneurs with knowledge, funding, and access to world-class University of Illinois resources and alumni. In the three years of its existence, iVenture has helped launch 37 student-led startups. Among these startups are winners of the annual Cozad New Venture Competition. In addition, these student startups have collectively raised over $1.5 million to support their work. Many have continued to build their ventures full-time after graduation.
"The Sindelars' generosity will enable our students to prototype, discover, and learn as they tackle big problems, from food waste to tumor diagnosis to science education for young girls," said Noah Isserman, director of iVenture. "It's wonderful that part of the legacy of an Illini innovator and businessman like Joseph Sindelar is providing the foundation for the next generations of principled, ambitious leaders."
Manu Edakara, the associate director for entrepreneurial communities, said, "When we talk about impact, the generosity and thoughtfulness of the Sindelar family cannot be overstated. Not only are they providing the critical support for our student Fellows, but their gift trickles down to impact the many people touched by our student ventures."
Teams in the current 2017-2018 iVenture cohort of students are developing ways to extend the life of lithium ion batteries, create ways for food vendors to sell surplus food, use solar energy to charge smart phones, assist in music education through real-time feedback on performance, and manage nuclear waste.