Bringing technology and business together
The Hoeft Technology & Management Program is a joint university minor within Gies College of Business and The Grainger College of Engineering. Your experience in the Program will bring together traditional engineering and business education. Here, you will work with other undergraduate engineering and business students to develop comprehensive solutions to real-world problems.

This minor will prepare you to function effectively in a technical, interdisciplinary, team-based industry environment and it will distinguish you as a promising problem solver and future business leader.
International business plan competition
Each winter, a select group of T&M students travel abroad to compete in a business case competition where they form teams together with students from Germany, Brazil, and Hong Kong. Together they work to solve significant real-world problems. Participants combine their knowledge and experiences to build teams with from across the globe and to home their management skills.
Build your career
T&M Program graduates have been trained to work in cross-functional teams, which is a highly prized skill in today's competitive business environment. That opens doors to a wide variety of career paths, especially those where problem solving and project management skills are in high demand.
Develop your professional brand
The T&M Program provides students with numerous professional development and networking opportunities with leaders from corporate affiliates and professionals from our vast alumni network. Programming includes both on-campus and virtual events. T&M students develop their professional brand with input from leaders in the industries and companies they seek to gain employment from upon graduation.
Become a proven problem solver
Through a T&M capstone project, multidisciplinary teams address significant technical and managerial issues of a specific real-world problem posed by one of the program's corporate affiliates. It's an experience that mirrors the project team approach used by today's companies. This type of experience is unique to the T&M Program.
T&M Program students are chosen through a selective admissions process that includes an application and three interviews. Students apply for this highly competitive minor late during winter break of their sophomore year and then enter the program junior year. Successful applicants must demonstrate knowledge of and commitment to the T&M program, an ability to work effectively in teams, and excellent interpersonal skills.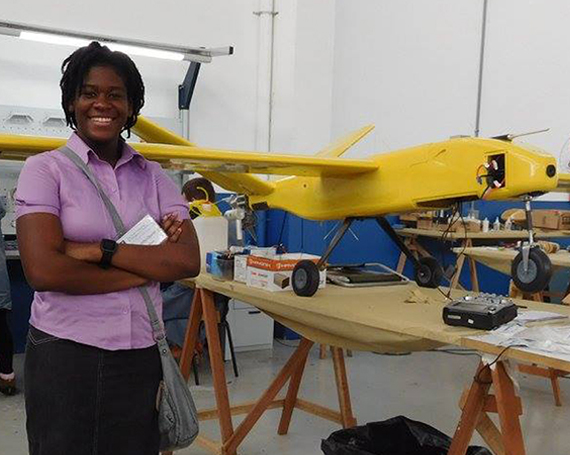 About the Hoeft gift
In 1995, Leonard C. (BS '47) and Mary Lou Hoeft have made a generous gift to the University of Illinois at Urbana-Champaign to establish and endow The Hoeft Technology & Management Program. Since that initial gift, they have made other gifts to help support the Program's work with engineering and business students.